WordPress used to have a reputation as a great blogging platform that could be adapted for use as a Content Management System (CMS) for your website. Today, that has all changed and is now one of the leading CMS platforms in the world, and best of all its Open Source and free to use! Open Source means many developers have contributed to it's development. They are a large community of volunteers who donate their time for free. WordPress is constantly being improved which is why it makes one of todays best choices for a CMS.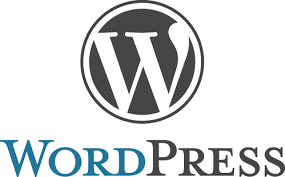 If you decide to build a new website WordPress can manage a simple blog right through to a sophisticated feature rich responsive website for big business and online stores.
Some notable big name websites that use WordPress include; BBC America, Variety Magazine, Sony Music, and the Rolling Stones website. If the big guys are using it, then you know that WordPress is a winner. But its not just a platform for big corporates, the friendly backend means that once your website has been developed by Willow Jam Media we can teach you the basics on how to update your own content.
Another thing to consider when choosing a CMS to use is SEO (Search Engine Optimisation.) WordPress is developed with SEO in mind. Google loves how it makes it easy to crawl a site and with plugins such as Yoast SEO your scan be sure your site is SEO friendly.
Why Does Willow Jam Use WordPress?
Willow Jam will build your site using WordPress so you can be sure its using the best technology out there thats SEO friendly, used by big business, easy to use for even the most average computer user and has the flexibility to work with whatever your sites requirements are.
If your looking to create an online store we also use Shopify, keep an eye out for an upcoming article on what makes Shopify such a great e-commerce CMS.
Contact Willow Jam Media for more information, and have a look at our portfolio to see how well we can make WordPress work for your business.