We put everything into making a perfect website for you.
We take the time to make sure each and every component of your website has been well designed to improve your customers experience. A site that has been designed and developed to be clear, concise, valuably appealing and easily navigated is not only better for your website visitors but also for search engines, giving you a better ranking and making your website more visible to potential clients and putting you ahead of the competition.
Have a look over our most recent websites and if you like what you see get in contact with us for a consultation.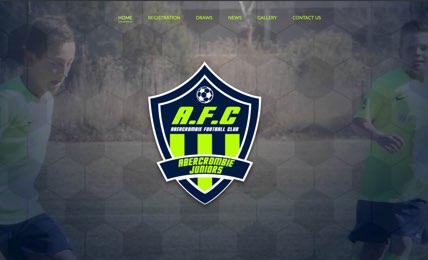 Abercrombie Juniors FC
WEB DESIGN