You may have heard the terms 'website usability' and 'UX design' But why is this important, and why why should it matter to you when engaging a company to build your website?
Usability is visual appeal, site speed, navigation and clear calls to action. When all things are rolled into a website it gives the user a great experience in which they like what they see and they know how to get what they came for. When a users lands on your website, making a great first impression is important. Users are after information and need to know how to get what they want from your site easily.
If you're selling a product it's not just about showcasing your products, it's about converting these to sales. Its not enough to just get your items up there on a website and hope that users will decide to take the next step and make a purchase.
Imagine having a physical storefront and you didn't categorise your products properly, had dirty shelves, rubbish bins out the front of your store, poor lighting, worn rough carpet. Improving these things in the real world is almost common sense for most people because you want your customers to be comfortable and find what they want in your store easily.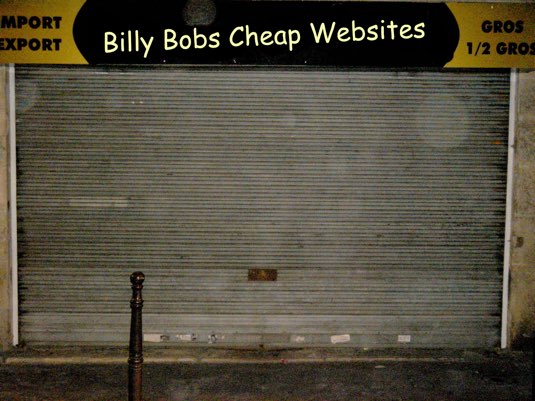 So when it comes to an online store people think that just having a website with a basic store is enough, they have the mentality that if we build it then they will come. But this isn't enough. Engaging experts to build a website thats functional, easy to use, visually appealing could be the difference between success and failure in your online venture.
It's easy to go cheap just to get a website up and running, then forget about your users and how they experience a site.
Here are some tips engaging some help with usability:
Choose a company that has experience in the industry. They know what they're doing and have years of research and understanding under their belt.

Remember, you get what you pay for. A cheap or a DIY website might save you a few dollars initially, but it can have a massive effect on your usability and ecommerce sales. Remember this web company exists because they are professionals who have studied in their field and extensive training. You can't expect to come in and have the knowledge they do. Trust your designers!

Read and understand what UX design. You don't need to be an expert, but a basic understanding will help you choose the right designers.
Ready to improve your website usability or get started on a new project. Get in contact with us at Willow Jam Media.